What guitar(s) are you currently favouring and why?
What's Hot
Currently on rotation in my stable is this 'Telemaster' thing and tree trunked neck Strat. both because they have HUGE necks, plus they also have great trem stability and rather nice pickups (Oil City & BK).
So through a cranked amp they both sound lovely.
I really am a Fender 25.5" scale length person as well. Even though I do enjoy fixed bridges and shorter scale lengths, my
home
is this scale neck.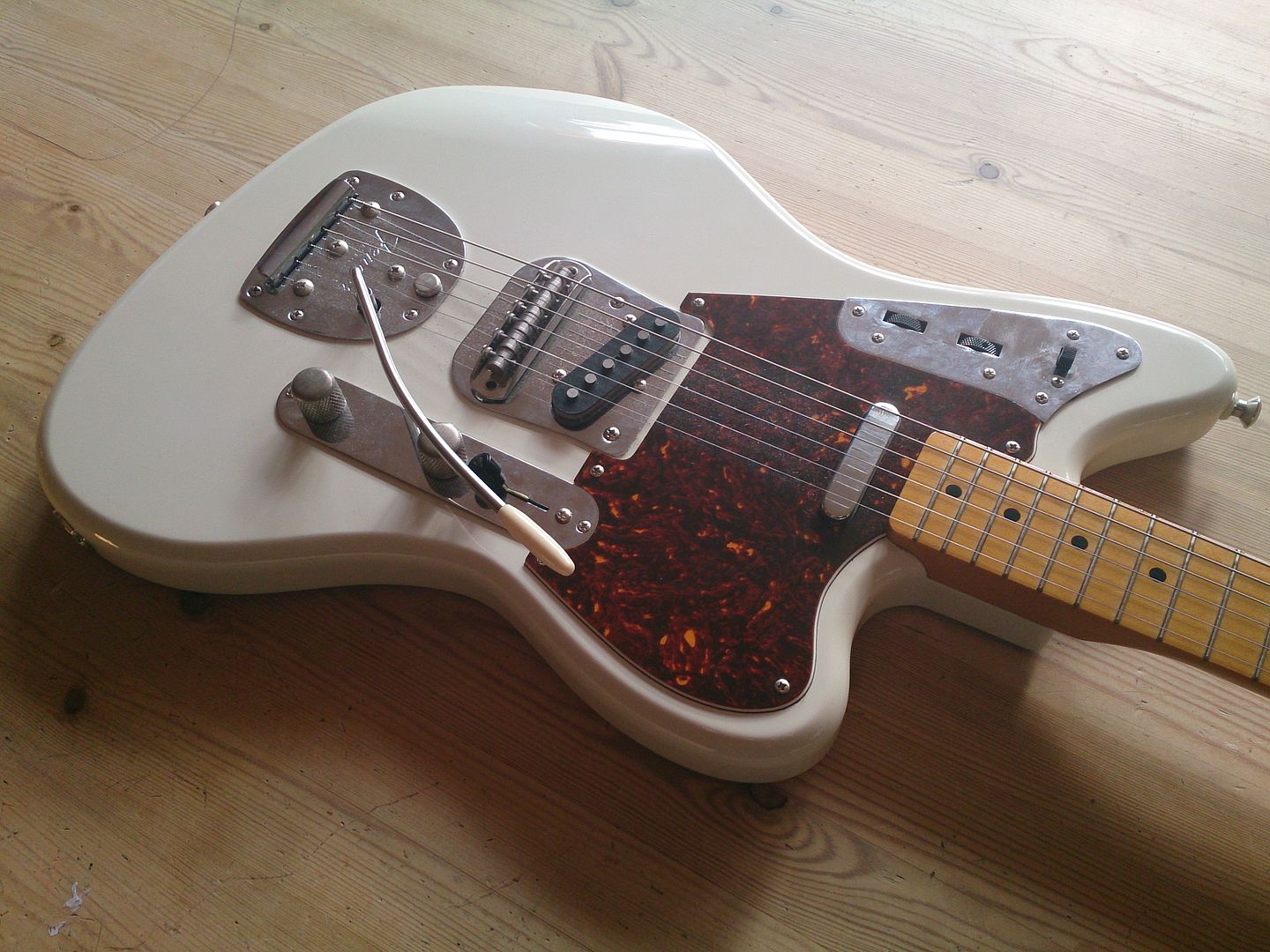 How much does it weigh? & Does it play like butter?
0
LOL
0
Wow!
0
Wisdom
·