Hi,
I have come to the decision to sell my dream guitar, the best Les Paul i have ever played or heard. I will tell you why after a short description of the guitar.
If you think this is a regular Les Paul, you are wrong. After owning different LPs and being each time disappointed, I decided to wait and get the holy grail. So for more than 2 years i tried all the LPs available in different cities and countries.
Thing is the sound of a guitar unfortunately is not related to the price you pay (would be too easy…).
So even among the R8, R9 and Collector's Choice I tried most of them sounded unbalanced, agressive, or dead, even for £5000!
Until I tried this Duane Allman. The store had 2 of them and dozens of CC's and R8-9-0's . It was the most balanced guitar I had ever heard. Fat yet not muddy, and clear but not agressive. Anyone who had approached this guitar has been floored. It really has that woody tone that the two original 1959 and the one 1958 I have played had. I guess they really specifically selected the wood pieces for this limited run guitar.
The only reason i am selling this guitar is that I do play live a lot, and by that I mean that I needed a lighter and less expensive guitar for the stage, so I got myself a chambered LP standard. The Duane stays then in its case most of the time so I'd rather have someone playing it, and I actually need money to finance other stuff.
Like I said, just come and try the guitar. You will be blown away. Don't think all Duanes sound the same! Every guitar sounds totally different so whether you're looking for this particular model (unbelievably beautiful indeed) or the best sounding Les Paul you've heard, don't hesitate.
This is the number #080 of a limited run of 150 VOS guitars worldwide.
I'm asking £4,200 -
I may be sensible to serious offers though.
Comes with the original case, certificate of authenticity, the white protector clothe, and the USB key with the documentary.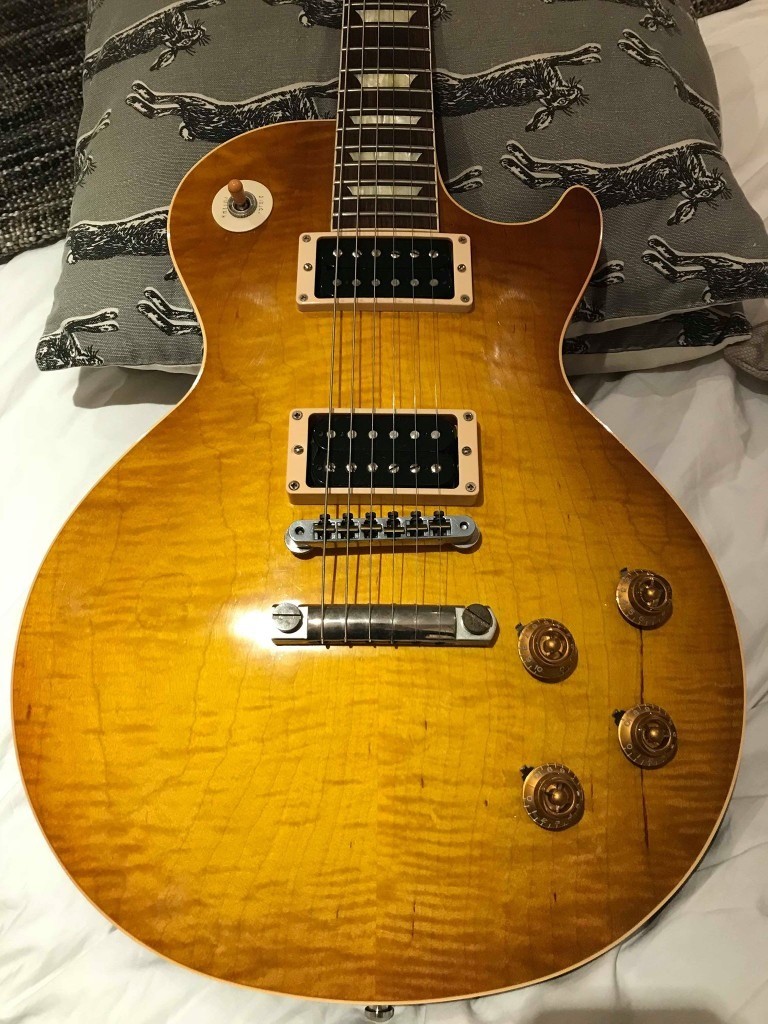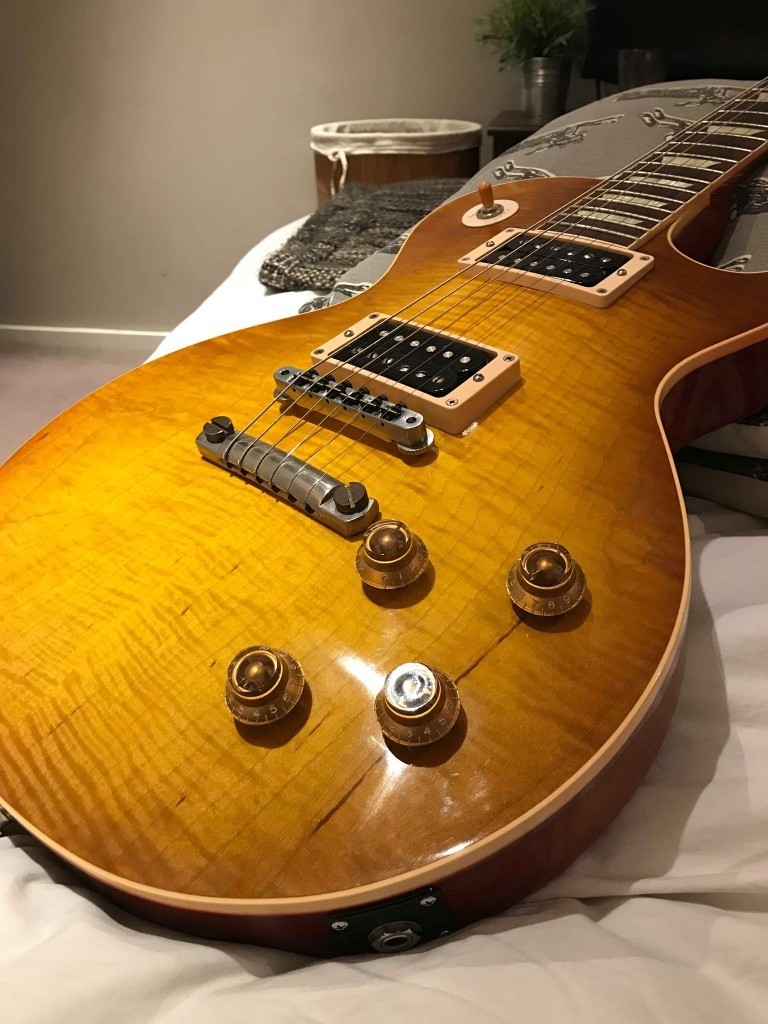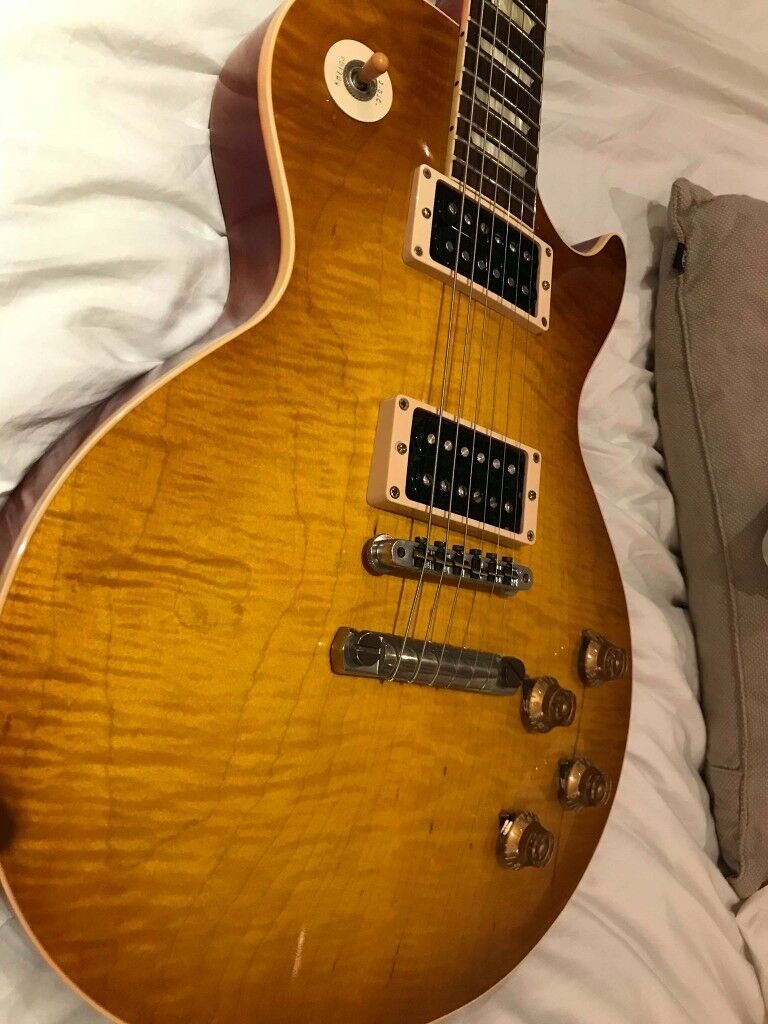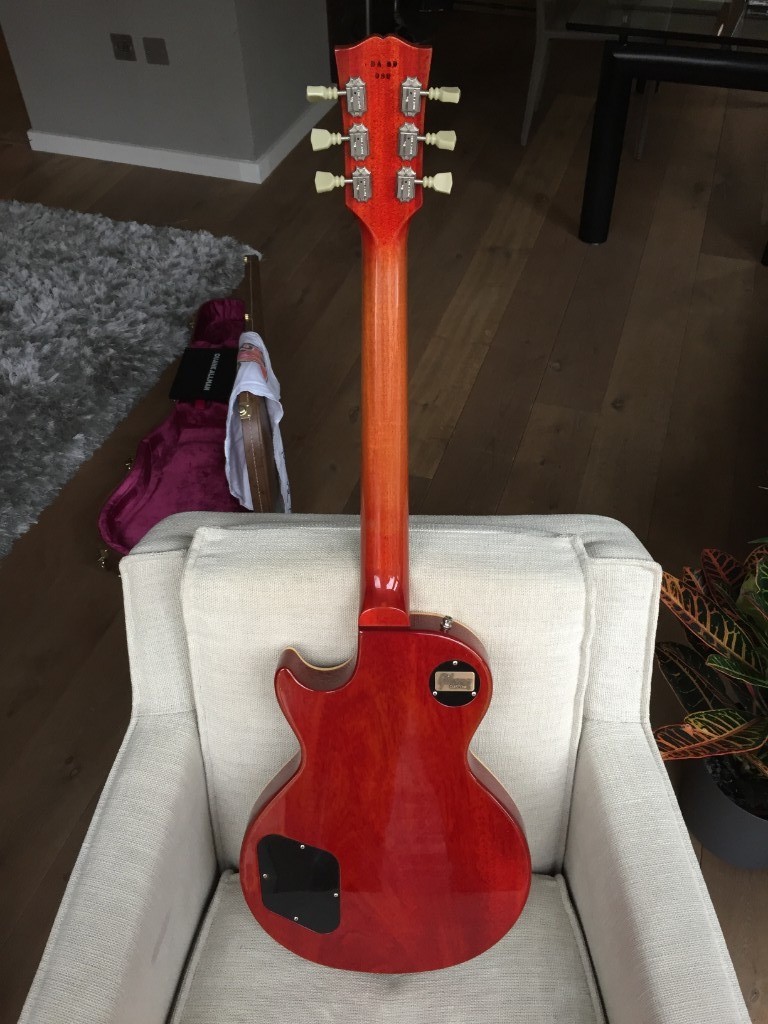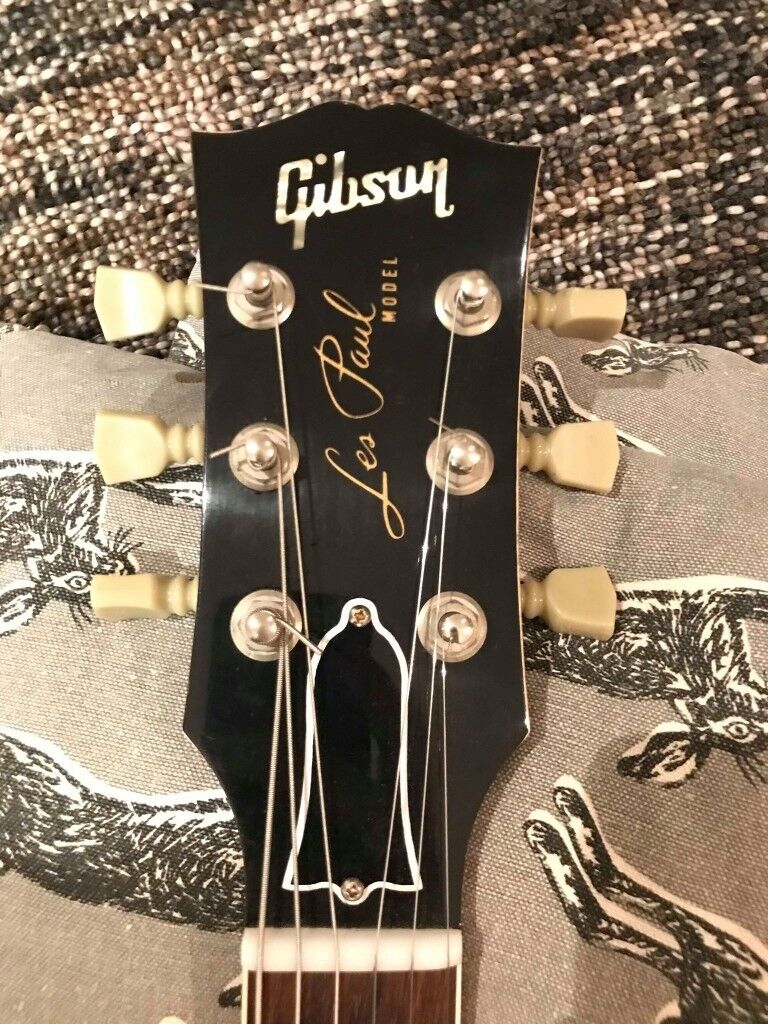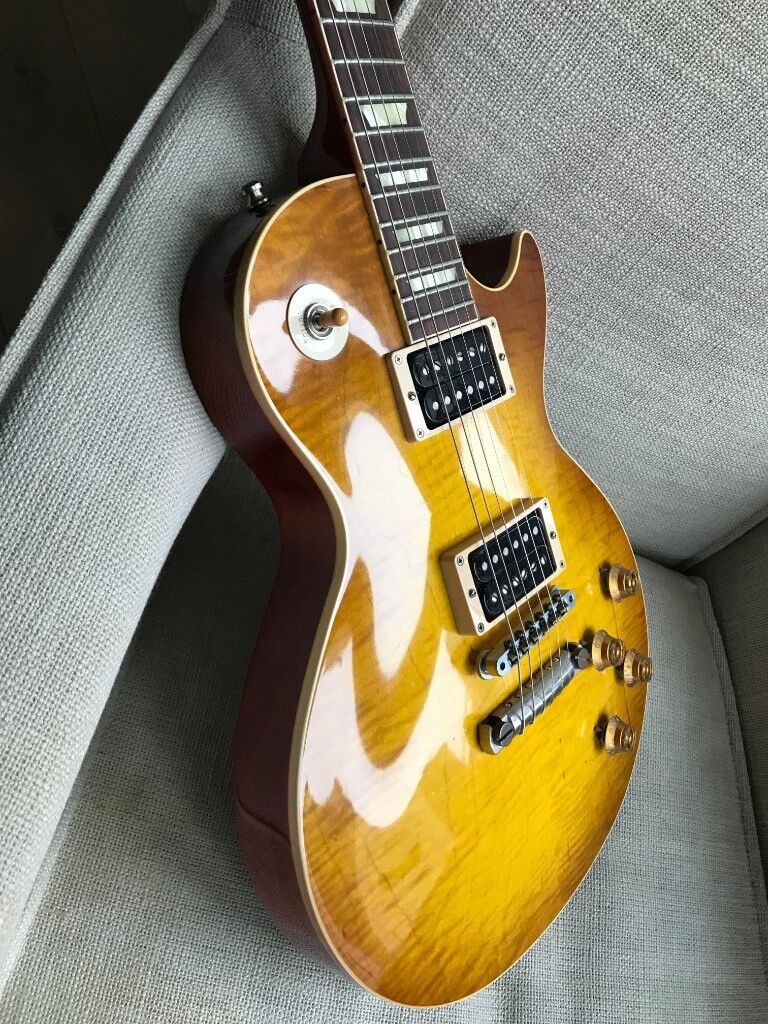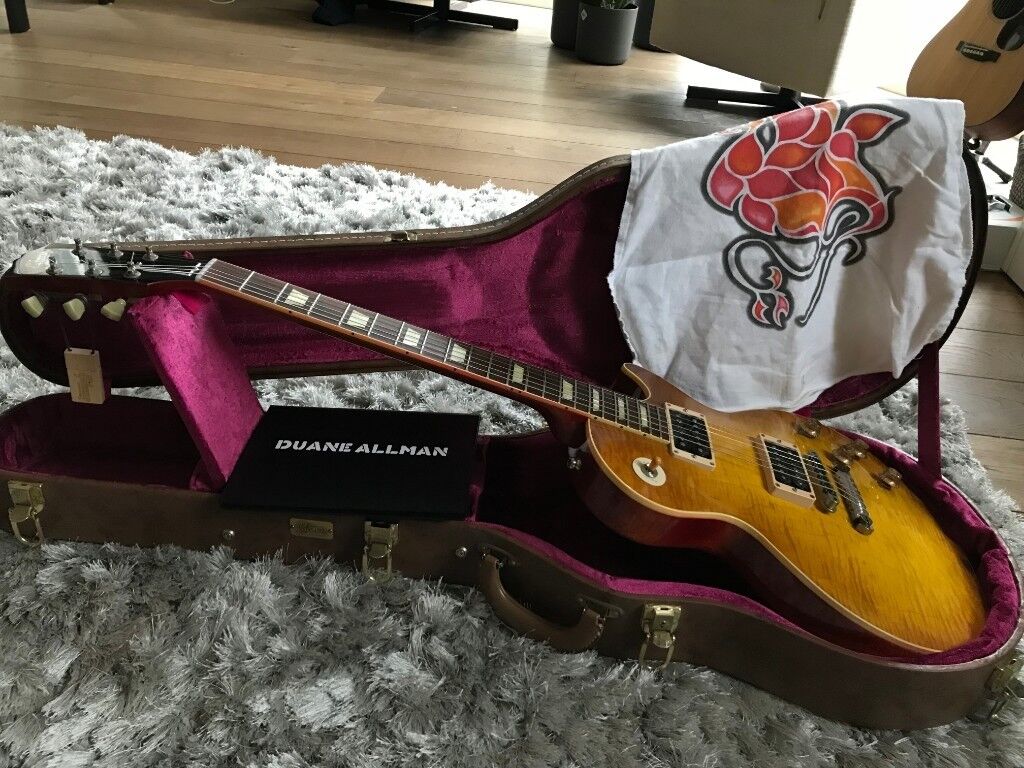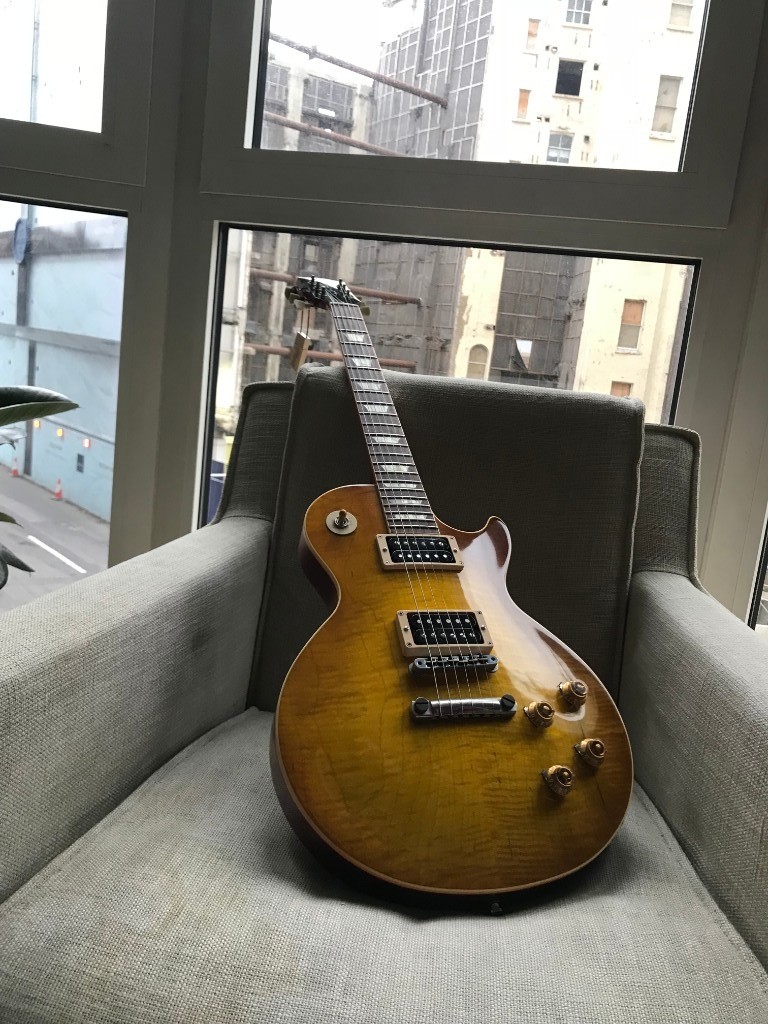 Thanks for reading me!
Cheers