About this time last year, I was invited on a track day by a friend who owned a mk1 MX5 that had been stripped out and fitted with the standard level of performance upgrades (coilovers, SS exhaust, performance air filter etc). We had a great day and went ahead and booked some more over the Summer with no real plans to do anything but that. Lots of fun driving Silverstone, Donington Park etc and seeing how good/or bad we really were!

This was fine until we went to a 750MC meeting at Silverstone to watch some club racing and see how things are done at that level. After seeing how close and frantic the racing was we devised a plan over a burger and chips to go racing ourselves. We duly booked and passed our ARDS test and became proud holders of National B race licenses.
Then the real work began, reading through MSA (now Motorsport UK) regulations to see what would be required to turn the MX5 into a race car that would pass scrutineering. We looked at various championships and found a series called Roadsports, run by the 750MC. The races are 45mins+1lap with a mandatory pitstop, so crucially Nick and I could share the car and costs. Performance mods/upgrades are pretty much free. The grid is split into four classes, based on power/weight ratio -
https://www.750mc.co.uk/formulae/roadsports.htm
A - Super GT - 300bhp/tonne
B - GT - 240bhp/tonne
C - Supersport - 180bhp/tonne
D - Sport - 145bhp/tonne
We'll be running in Class D, as our MX5 only puts out 115.8bhp and weights 930kgs without driver (124.5bhp/tonne!!)

So, the build began...
Custom-fab roll cage built to regs including door bars (we found a local motorsport business to make/fit this for us). They also welded in the correct seat/harness mounts as req. by the regs.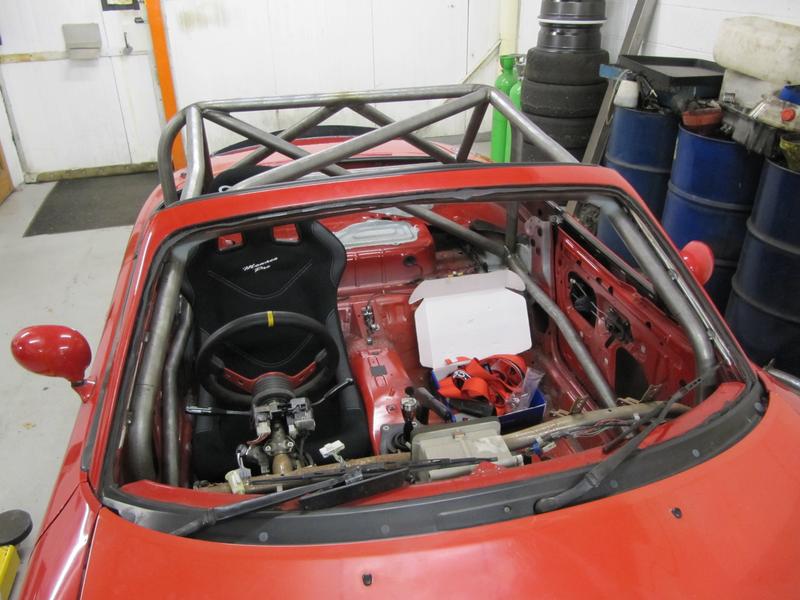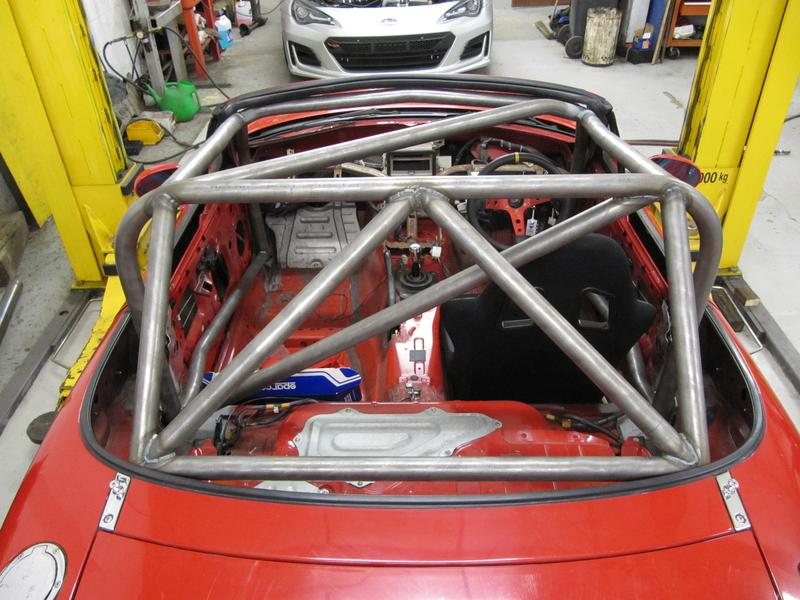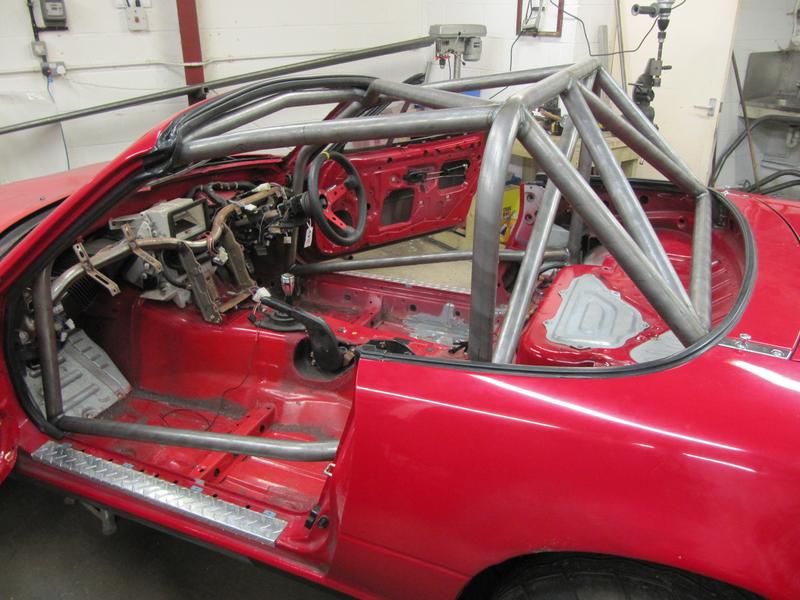 Then we painted it black (rattle cans of course)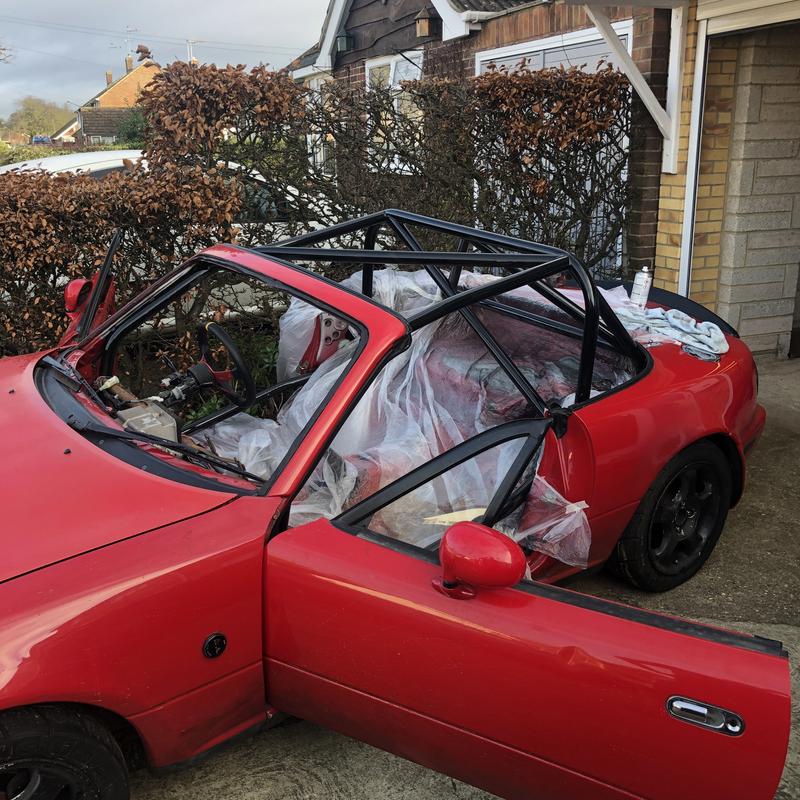 Swapped out the K&N cone air filter for a NACA duct that sits in the headlight assembly and runs a cold air feed straight into a stock airbox with a performance panel filter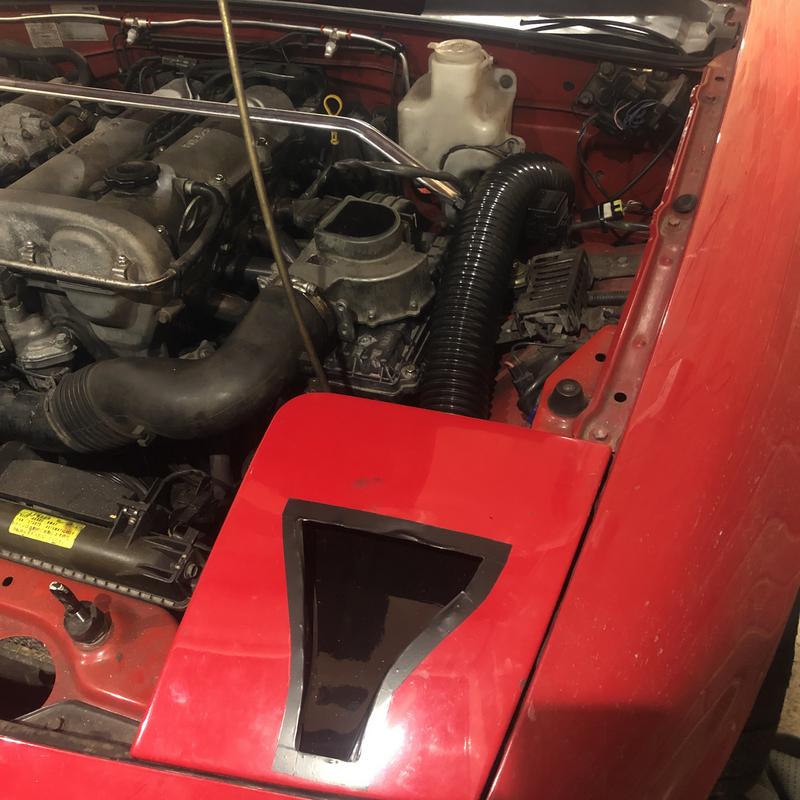 Most of the work req. is for safety, so had to disengage the keyed ignition and move everything to a switch panel on the centre console. An electrical cut-off and fire ext. system was also installed at the same time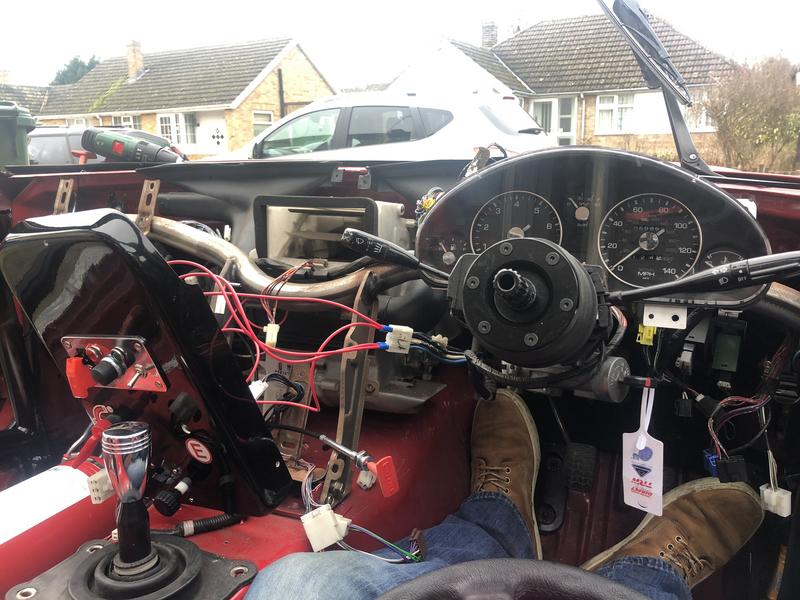 Tombstone panel in place with switches and push-button start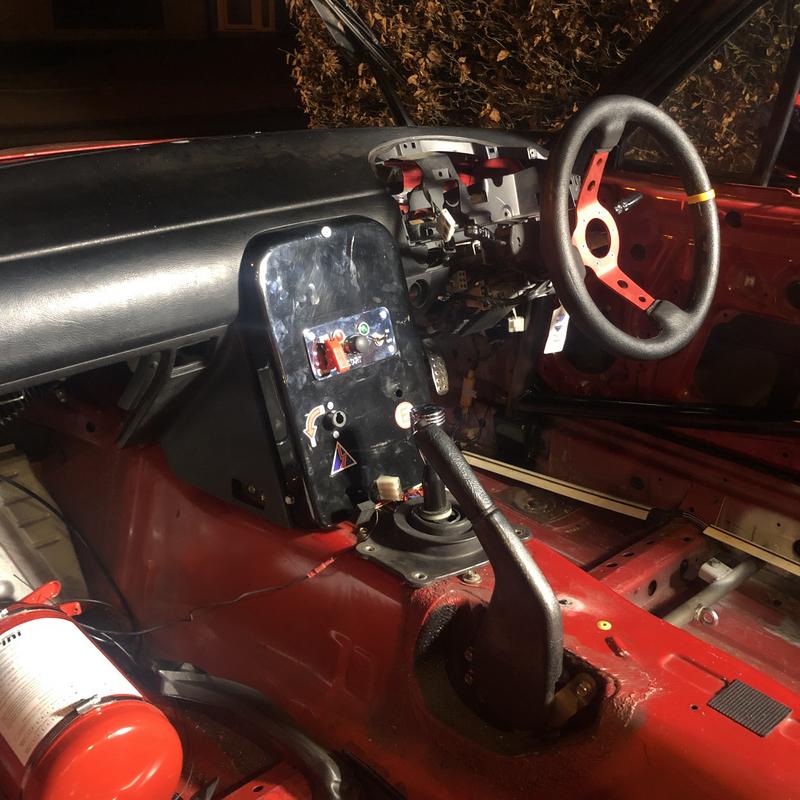 The completed car at the official 750MC test day at Donington Park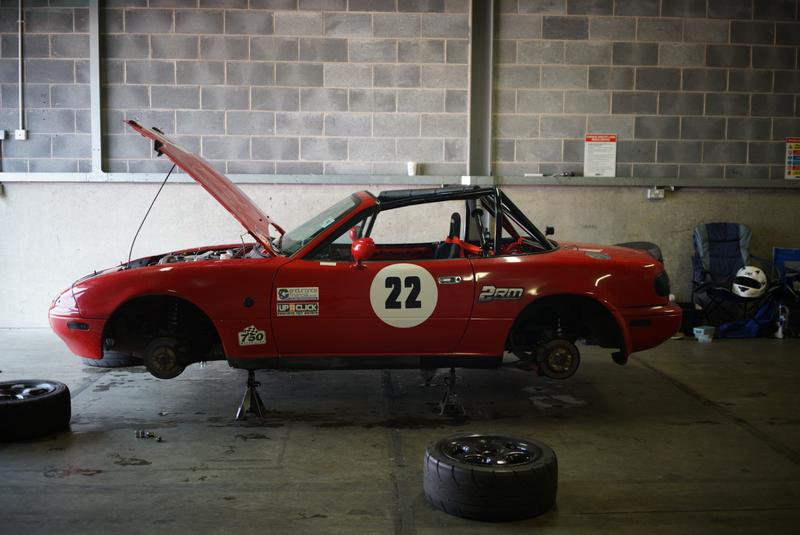 Had to get the car Dyno'd and weighed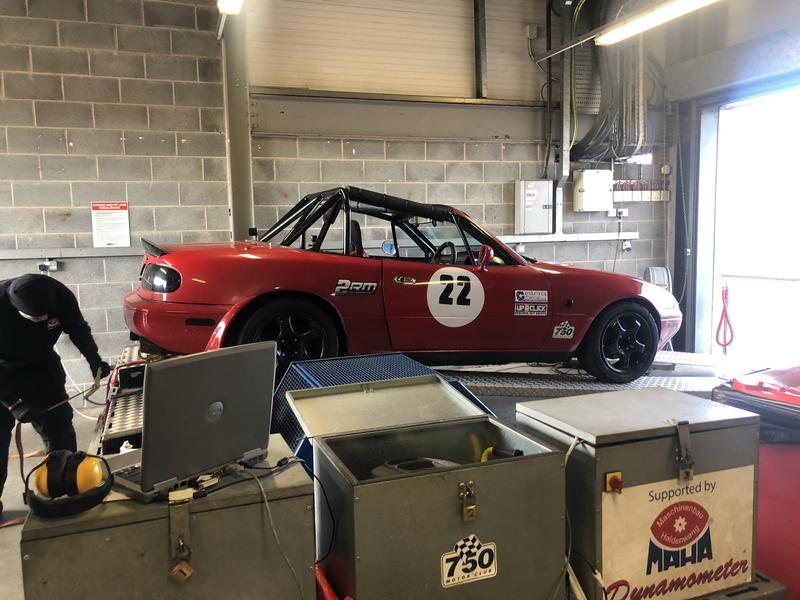 115.8bhp flywheel and 141.5Nm torque, careful now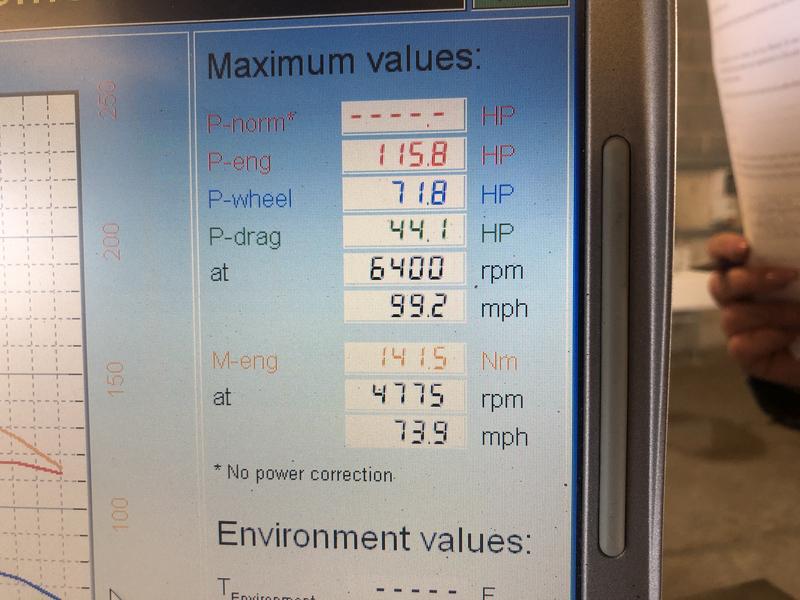 ...and out on track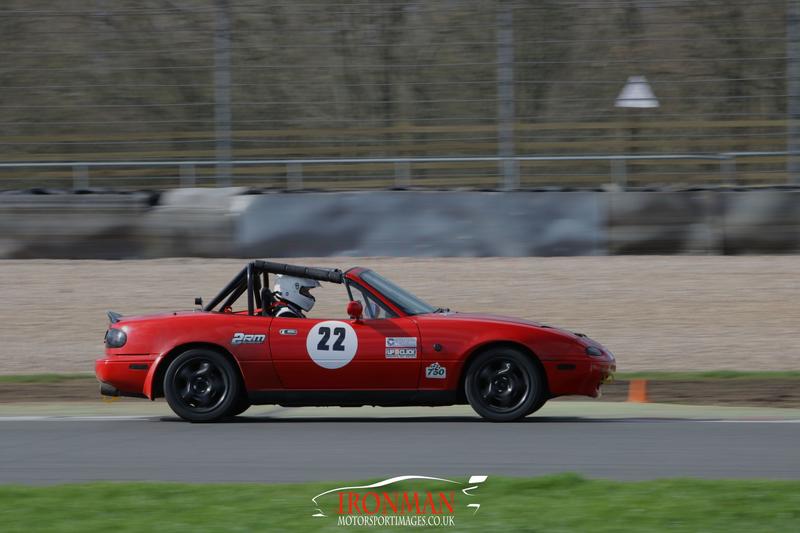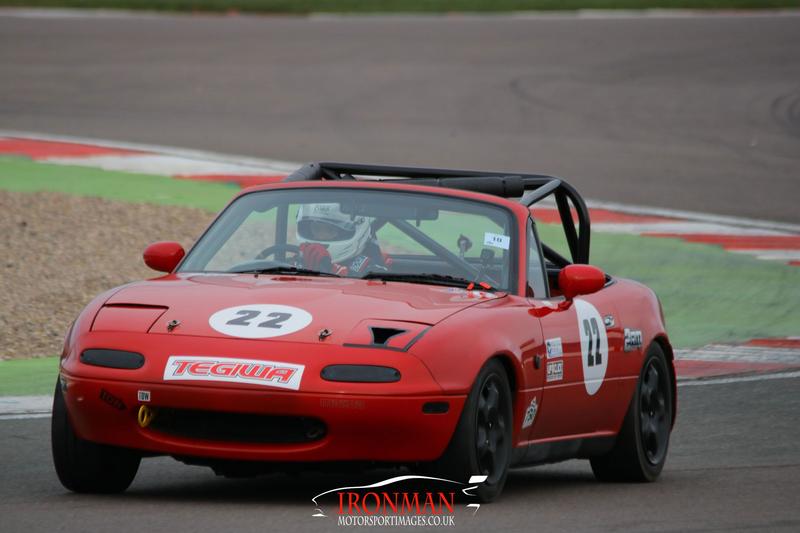 Why am I asking for lucky poos? Well, our first race is this Sunday 14th April at Brands Hatch and we need all of the help we can get.
The entry forms show only two other cars in our class (most seem to run in class C, 35 car grid), a mk2 Golf GTi and a BMW Compact. This means we'll get on the class podium if we finish the race...seems a good enough target
Nick is starting the race and I'll be bringing it home, fingers and nuts crossed.
If anyone fancies coming down to watch, our race is at 3:30 pm but there's racing all day long. Tickets on the gate are £16.
If you can't make it, you can follow the live timing online:
We've entered 7 races this year, will keep this thread updated with progress