Now for something a bit different...
I am only selling this to get a Soma Lyra 8 and can't justify both but the Astrolab has such a big sound in such a small package.
I would say in my opinion sounds better than the most comparable mid sized drone machines.
The 'Simon the Magpie' mods are one 6 part rotary switch adds some grit and bit crushing type sounds and some sweepable textural sounds on the other one. You can use as normal as well. He is very competent and has done a lot of mod videos including when he did this but seems to have deleted them to streamline his youtube a bit,
Everything is very solid feeling including the multi colour light up tube and in excellent condition. No box but will wrap and pack very well. (There could be a box I will have a deep dig)
https://i.imgur.com/KTwSJ6A.jpg?1
https://i.imgur.com/fE7IfMp.jpg
https://i.imgur.com/ioictju.jpg?1
https://i.imgur.com/piIGYoJ.jpg?1
The website and link:
https://www.triodepedals.com/astrolab
A description of the features
The Astrolāb is an engaging instrument that will capture your attention and let you lose yourself into the depths of:
​Endless swirling drones, rhythmic pulsations, monstrous bass frequencies, screaming oscillations, filter sweeps
​Featuring :
3 oscillators - each with pitch and volume control
3 kill switches
Tube powered resonant low pass filter(with lfo and CV control)
The filter may be driven into oscillation and then played melodically with a CV source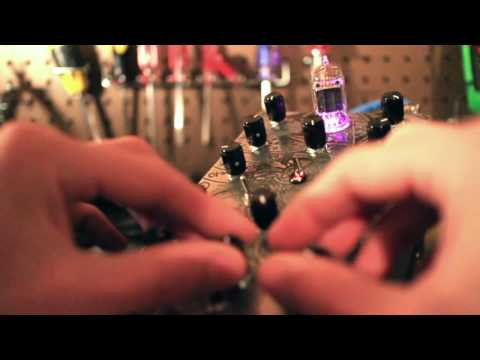 $250 new + taxes from the US + shipping but to you...
£175 ppg including uk postage - second class signed for.

Any questions just let me know.