Just bought this Gibson over ebay in second hand but basically unused condition. The photo does not do it justice - the walnut burst is really one of the most beautiful finishes I have ever seen on an acoustic guitar.
I read that the J15 is similar to the more iconic J45 in that it uses the same bracing pattern, electronics and is made in the same factory in Montana. The difference is I think in the woods used - for instance the back and sides of the J15 are walnut versus the J45's mahagony. It was also considerably cheaper to buy - which may be why Gibson discontinued it.
Sound wise I would say although walnut looks similar to rosewood it is not quite so bright sounding. It's can be quite pointless to describe sound in words but I would best describe the tone as 'soulful'. Anyway it does feel like and sound like a properly expensive acoustic.
Not trying to sell it, but if the J15 was more widely appreciated that could obviously be of benefit.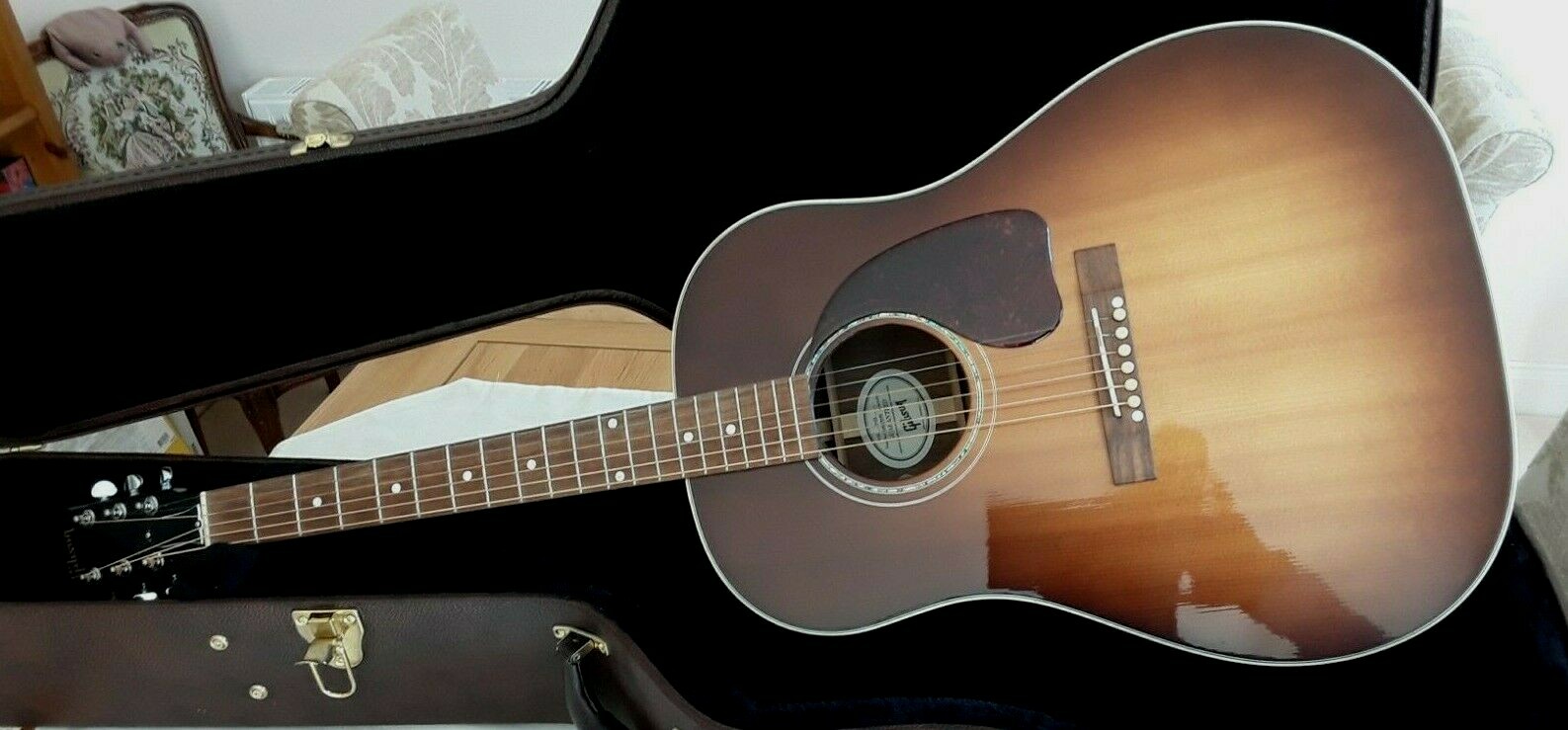 0
LOL
6
Wow!
0
Wisdom