Note: All Pedals sent by Royal Mail "Special Delivery Guaranteed by 1pm"



Or, depending on your Location, I can personally deliver to you during Business Hours if you are in:
Sheff, Roth, Donc or Chesterfield on Mon, Weds and Fri
Barnsley and West Yorkshire on Tues and Thurs
Peak District on Most Fridays


New Addition: SUHR RUFUS FUZZ £100.00 inc. P+P


This is not the Reloaded Version
.
Reluctant sale, This is a great pedal but it is incompatible with my wireless (smooth hound) and
probably
most wireless systems so it's off the board to make way for something that is compatible, and because of that it's a cert I'll never bother using it again. Pedal is in Very Good condition, a few minor scratches on the back plate as you can see in one of the pics.
Pedal functions perfectly (except with "my" wireless) so bang a cable in it and away you go, works fine on a cabled up pedalboard too. Very versatile tone shaping. Demo below by the genius that is Mike Hermans.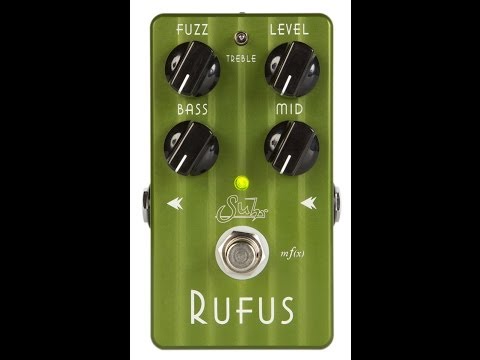 PPG Only. Pedal will be sent by Royal Mail "Special Delivery Guaranteed by 1pm"

Battery not included.
https://i.imgur.com/2GDKAai.jpg
https://i.imgur.com/MFRssQJ.jpg
https://i.imgur.com/LnCGPXs.jpg
https://i.imgur.com/gFZskfA.jpg
Tech 21 British, Version 2: SOLD FOR £95.00
Bogner Ecstasy Red: SOLD FOR £140.00


STILL FOR SALE:U-Sound Shaman Guitar Buffer/Enhancer

Edited:
Price £55.00
inc P+P(Special Delivery by 1pm). Paypal Gift only.
I think I paid £80 + P&P in 2012, but this is as good as new.
As new, only tested that it worked and tonight to sound test. Bought on a whim at the same time as my U-Sound Yellow Q Envelope Filter which I love and is still on my board, but I never bothered with this as a fixture.
These are made in Russia and imported into the UK. It has two settings, the toggle switch goes from 1 x Signal to 1.5 X Signal (Up Position). The pedal is "always on", due to it's purpose.
Just tried it with the Wolfgang into the Bogner GF 45 and there is a significant enhancement of the signal in the 1.5 x Sig "Up position", almost like a very mild drive sound, quite pleasing and from knowing the amp, even in the 1XSig position, there is also a signal boost. So would be great for a long cable run or big board with no buffer.
Manufacturers Page below.
http://www.u-sound.net/?id=35
https://i.imgur.com/2NsCFZw.jpg
https://i.imgur.com/MHMArUt.jpg
VFE..The Scream Version 1
Tubescreamer/Overdrive
Price: £90.00
Which includes postage and packing, posted by Royal Mail Special Delivery by 1pm. Paypal Gift payments only please.
Velcro removed, pedal is in good working order, paintwork good and well looked after, it's been a regular fixture on my board, but have moved to the Maxon OD-820 as I prefer to keep things simple these days.
Demo here.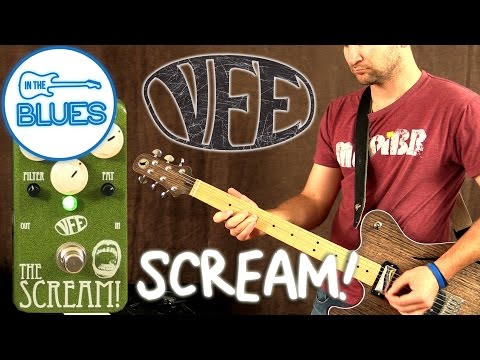 Battery Not Included.
Pic.
https://i.imgur.com/4mnR2AP.jpg
Comes with original Box and Inserts.
Thanks.