Darkglass, Sansamp, MXR Bass pedal shootout YouTube
What's Hot
Just seen this on YT, thought it might be helpful to some. It's not a blind test.
From the description
- Darkglass Microtubes B7K;
- Darkglass Vintage Deluxe;
- Darkglass Alpha•Omega;
- Tech 21 SansAmp Bass Driver V1;
- MXR Bass DI+.
Other gear used:
- Fender Southern Cross Jazz Bass;
- Warwick LWA 1000 head;
- Two Notes Audio Engineering Torpedo live with an Ampeg 8x10" + Shure Beta 52 impulse;
- Radial J48 direct box;
- Radial X-Amp reamp box;
- Apogee Duet firewire audio interface.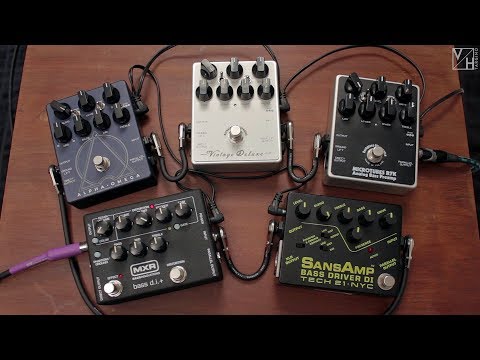 My favourites were the B7K and Vintage Deluexe. Felt like it might have needed bit more level into the Alpha/Omega to get the most out of it on one of the modes. Haven't tried one of those yet.
0
LOL
0
Wow!
0
Wisdom
·