All now SOLD

Warning- lots of straps!

I bought my 1st Leathergraft guitar strap about 20 years ago, and back then it cost me around £20 - it's still going strong! Leathergraft are a Liverpool based specialist leather guitar strap company - check out their website:
http://leathergraft.co.uk/
Most of their range is priced from around £25 up to £45.
So, when looking for some new straps recently I decided to go for some more from Leathergraft. However, I went slightly overboard and bought a bulk load, so now have some spares to sell.
These are all brand new and supplied direct to me from Leathergraft, however, some have signs of storage or being on display or slight seconds - this will be detailed...
Prices all include UK mainland postage (assuming PPG) and I'm happy to do discounts for multiple sales - e.g. 2 straps = £2 discount, 3 straps = £3 discount, 4 straps = £4 discount and so on.
So, if you're in the market for a new strap or just like the smell of leather, PM me with the item no. you'd like...
Straps 1-10 = £13.50 (all in new condition)
1 -
SOLD
- 6cm thick padded plain black leather
2 -
SOLD
- 7.5cm black leather with 'M' embossed
3 -
SOLD
- 7cm brown leather with a gold buckle
4 -
SOLD
- 8cm padded black leather with large double buckle
5 -
SOLD
- 7cm black leather with 3 rows of studs
6 - 5cm black leather with 2 rows of studs
7 - 5cm black leather with 2 rows of studs
8 -
SOLD
- 7cm two tone black red thick leather
9 -
SOLD
- 7cm browny red distressed leather (creased from storage)
10 -
SOLD
- 7.5cm white padded leather with black notes, plus spare white padded section (needs strap hole cutting)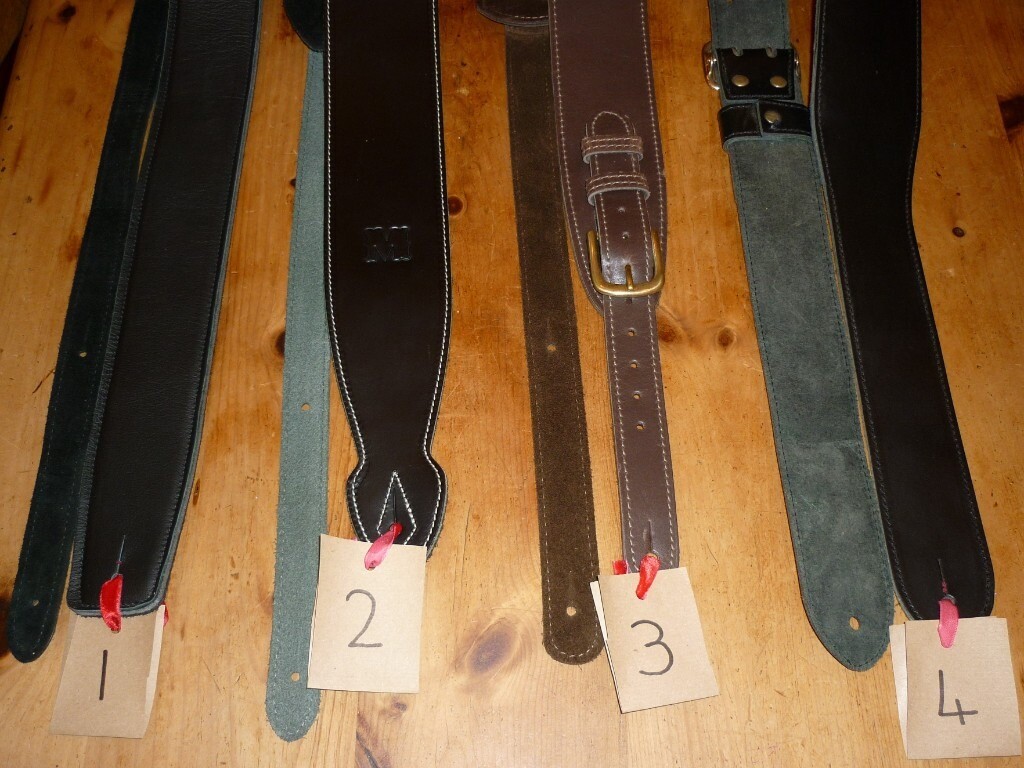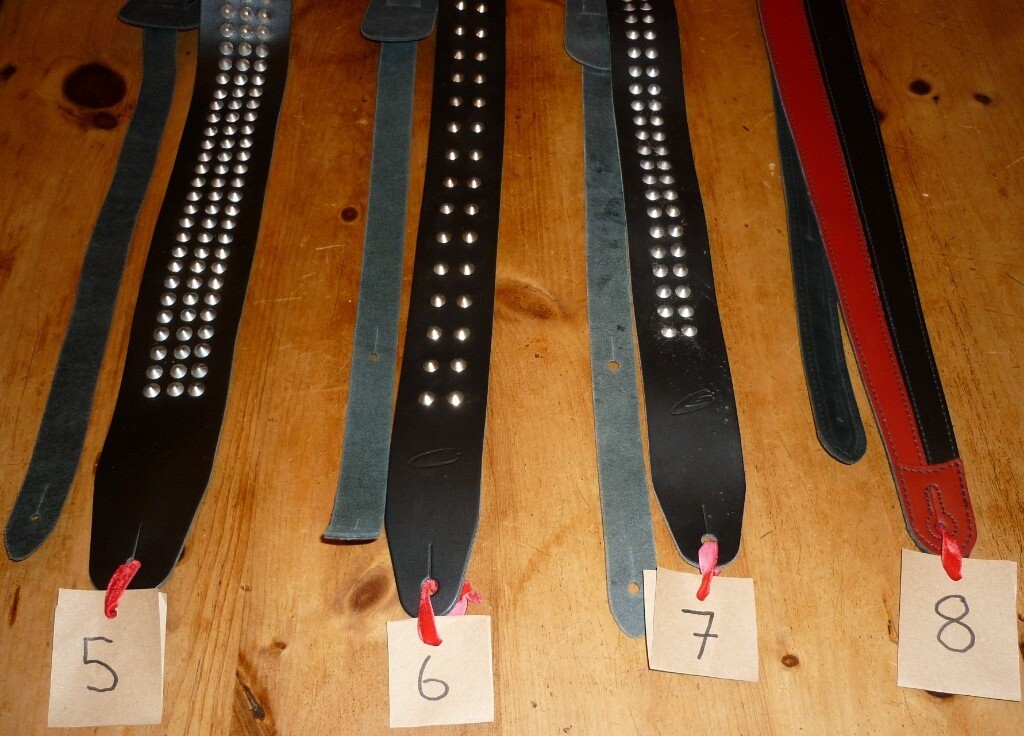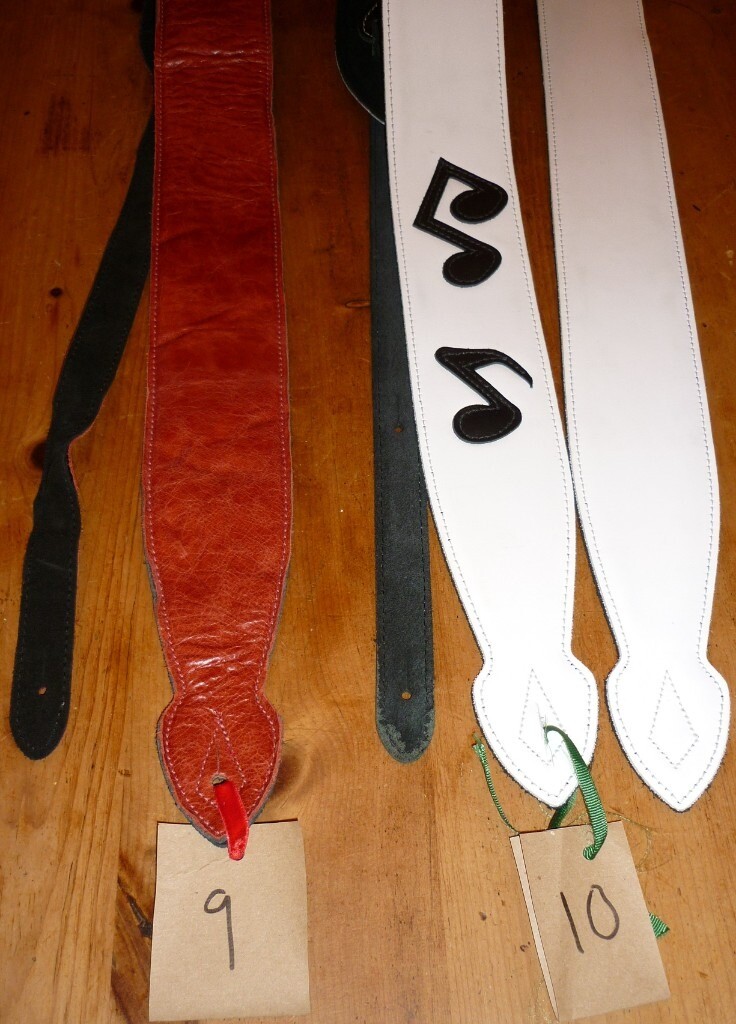 Straps 11-13 = £9 (signs of wear/slight seconds)
11 - 5cm plain brown single ply leather (new condition, just a more simple strap)
12 -
SOLD
- 6cm plain black suede (heavily creased / marked)
13 -
SOLD
- 6cm thick padded plain black leather (small area of damage to the leather - 1cm)
Strap 14 = £12
14
SOLD
- 7cm blue suede / black padded leather (marks and slight wear to the suede)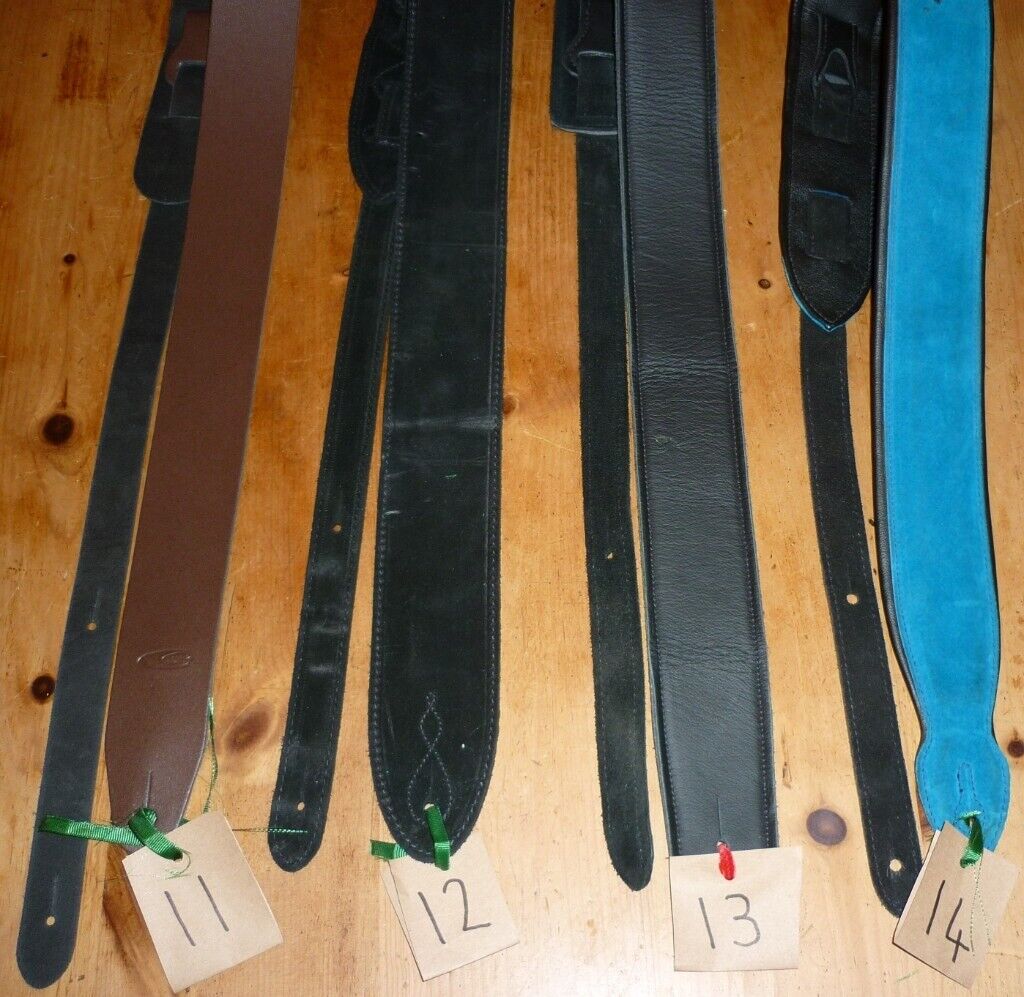 Straps 15-18 = £13.50

17 & 18 -
SOLD
A choice of two tone black / white or red / white thick leather - all are like new except for some dirty discolouration to the white sections - JUST CHECKED AND THE DIRTY MARKS CLEAN OFF!