FS - Bogner Mojado 18w Combo (MINT!) SOLD
Awesome amp. Will be very sorry to see this go, but a recent splurge on acoustics (3 of em!) means somethings got to give. It was either this or my little 5w Victoria, and as I only play at home these days, makes sense to keep that.
Sounds great clean, and insanely good cranked up a bit, a superb rock amp but also nails some great blues tones as well. Is stupidly loud if required!! Check out some reviews, name was changed to Palermo, but is exactly the same amp. It is totally MINT condition.
As it is a beast of an amp, how about £SOLD. Bank transfer would be preferable.
(I was 'Stevieb76' on the old MR if you want to check feedback for reassurance of a smooth deal)
Here are a few pic's: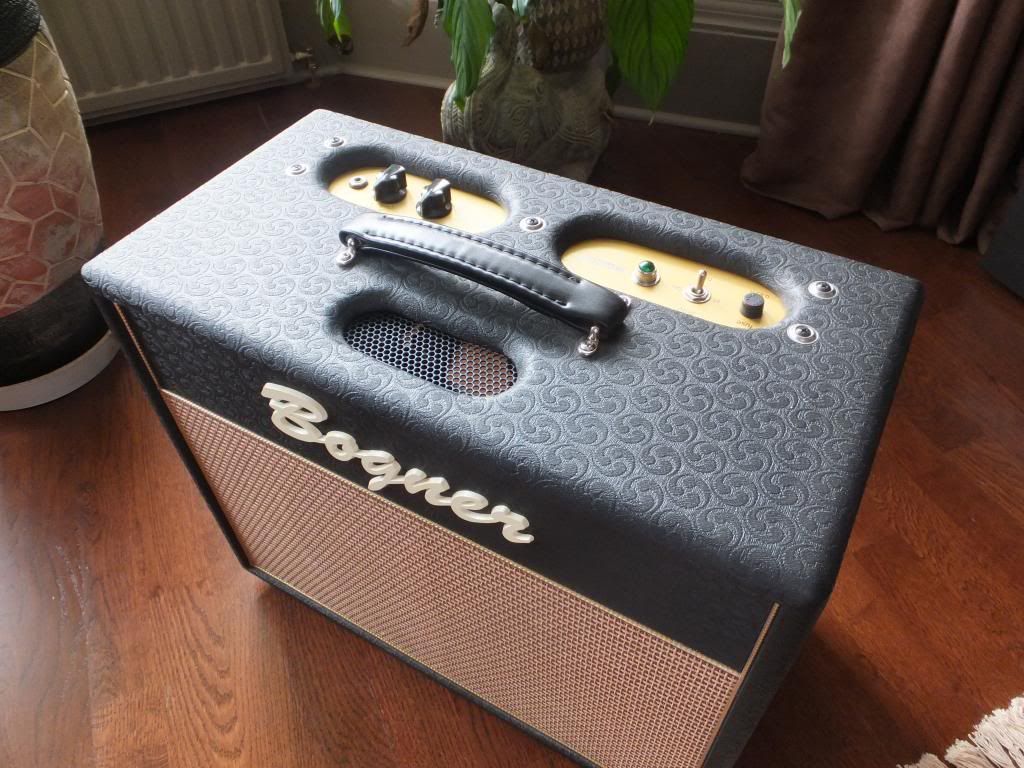 Some clips:
And some blurb:
The
Bogner "Mojado" 1×12 combo guitar amplifier
is one of the biggest sounding compact sized
guitar amplifiers
we've heard. The
Mojado
Features half of the power section of the Bogner Duende Seco Mojado and is probably the loudest 18 Watt power section you'll ever hear. The
Bogner Mojado
features a duet of 6V6 power tubes that give it the ability to go from clean and chimey, to transparent overdrive with the simple turn of a knob. The four position Schizo knob enables you to vary the gain and tonal settings to taylor the Mojado to a specific guitar. The
Mojado
comes loaded with one 12″ Celestion G12H30 speaker. The chassis also has an internal power amp input so you can use the amplifier's power section with a preamp.
0
LOL
1
Wow!
0
Wisdom
·